---
Big Sky, Montana
---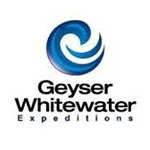 Geyser Whitewater Expeditions
46651 Gallatin Road
Gallatin Gateway, MT
(406) 995-4989
Whitewater Rafting
Scenic Float Trips
Zipline Adventures
…Read More
View directions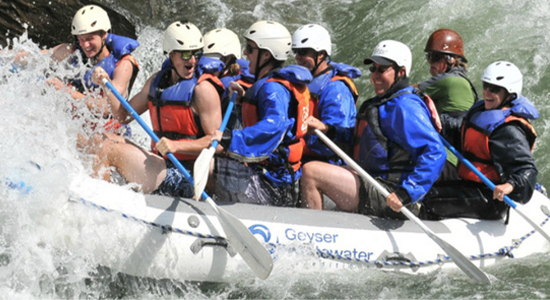 Yellowstone rafting, zipline and horseback adventure's begin here, in Big Sky Montana! The Gallatin River is famous for offering Yellowstone's best rafting adventures. From the exhilarating "Lower Whitewater" to our gentle "Scenic Float" we offer river trips for all levels of adventurers.
​
---
Montana Whitewater & Zipline
6390 Gallatin Road
Gallatin Gateway, MT 59730
(406) 763-4465
Gallatin River
Whitewater Rafting
Scenic Float Trips
Zipline
…Read More
View directions
Montana Whitewater provides high quality adventure activities near Yellowstone National Park. We specialize in rafting, zipline, fishing and tubing trips suitable for families, first-timers, and thrill-seekers. We operate from late spring through early fall over three different river locations. Our high water season is in June and drops to perfect tubing flows as the summer passes. With a bazillion package options to choose from your adventure is waiting.
---
Gardiner, Montana
---
Montana Whitewater
603 Scott Street
Gardiner, Montana 59030
(406) 848-7398
Yellowstone River
Whitewater Rafting
Scenic Floats
Zipline
Horseback Rides
…Read More
View Directions
The Yellowstone is a wide, deep river with a large volume of water flowing through it. Even during the low water months, which typically occur in August, the Yellowstone will provide you with great splashes and waves.
We start our Half-Day Yellowstone River Raft trips at the border of Yellowstone National Park (Gardiner, MT) and float north through the wild and rolling wave rapids of the "Gardiner Stretch".
Keep on floating to enjoy the Full-Day Yellowstone River Rafting Trip, with an all you can eat lunch along the river. Your afternoon will be well spent hitting the legendary wave rapids of Yankee Jim Canyon!
---
West Glacier, Montana
---
Glacier Guides
Montana Raft
11970 US-2
West Glacier, MT 59936
Whitewater Rafting
Scenic Rafting
Guided Day Hikes
Guided Backpacking
Fly Fishing
Lodging
…Read More
View directions.
Glacier Guides and Montana Raft offers half day, full day, overnight, and custom whitewater rafting trips and scenic floats on the turquoise rivers that form Glacier National Park's borders. Combine your rafting trip with horseback riding or join us for a delicious dinner float for the ultimate Glacier National Park Tour.
---
Wild River Adventures
11900 US-2
West Glacier, MT 59936
(406) 387-9453
Whitewater Rafting
Scenic Rafting
Horseback Trail Rides
Fishing
Camp & Float Trips
…Read More
View Directions
Wild River Adventures
is the place to go if you are looking for the best river rafting trips in Glacier National Park? You've found it! Wild River Adventures, located in West Glacier, Montana, has the best selection of whitewater and family rafting in the area.
---
Glacier Raft Company
106 Going-to-the-sun Road
West Glacier, MT 59936
(406)888-5454
Rafting
Fly Fishing
Kayaking
Horseback Riding
Lodging
Outdoor Store
…Read More
View Directions
Glacier Raft Company is your launch point for a thrilling Glacier National Park white water rafting adventure and outdoor fun. Here on the edge of Glacier National Park, you can experience the best white water rafting Montana has to offer in addition to fly fishing, kayaking and horseback riding. This is far beyond your ordinary vacation (but easy to get to). Look through the rafting trips we offer and make reservations.
---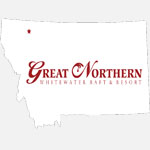 Great Northern Raft & Resort
12127 US-2 Suite A
West Glacier, Montana 59936
(406) 387-5340
(800) 735-7897
Rafting
Float & Camp
Saddle & Paddle
Paddleboard
Lodging
Weddings
Rentals & Shuttles
…Read More
View Directions
Great Northern scenic rafting and whitewater rafting adventures, on the boundary of Glacier National Park, are an exhilarating activity for the whole family. Nothing beats the refreshing blast from some of Montana's best whitewater or the relaxing Glacier National Park views on a hot summer day! Take your adventure to the next level in a smaller sport raft, inflatable kayak, or multi-day trip.