Pintler Suites
136 Broadway
Philipsburg, MT 59858
(406) 544-6530
www.pintlersuites.com
Pintler Suites is located in downtown Philipsburg and is one of the best choices for lodging. The Studio suite has a semi private sleeping area, large living room, gas fireplace, and a full kitchen. The 2-bedroom suite has a large living room, gas fireplace, and full kitchen. Both units have WiFi and BBQ's.  Both units are upstairs and are walking distance to everything downtown.
---
Kaiser House is the newest, yet oldest hotel in Philipsburg. We designed each of our four rooms with modern amenities for our guests' comfort in a historic setting. All rooms include phone, satellite TV, internet access, air conditioning, and breakfast in our Breakfast-Lounge Room.Place your content for the second column here.
---
The Inn at Philipsburg & RV Park
915 W. Broadway
Philipsburg, Mt 59858
(406) 859-3959
www.theinn-philipsburg.com
This Southwestern Montana Motel is a locally owned and operated motel, tent camping and RV park in the heart of the Flint Creek Valley. The INN is within walking distance of Philpsburg's historic district and provides a jumping off place for year-round recreation in the area. Your
pets are always welcome
, as we have dogs too.
The RV sites at the Inn at Philipsburg are only $34.00 a night which includes water, sewer, power [50 amp service] and the tax!  All RV sites include water, sewer and power.  Tent sites are available along with a bath house, which is handicap accessible and there is a laundry room for your convenience.
---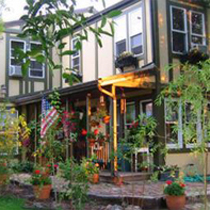 Quigley Cottage
418 W. Broadway
Philipsburg, MT 59858
(406) 859-3812
www.philipsburgbb.com
Quigley Cottage features four spacious sunfilled guest rooms that welcome you in and speak to your heart. All of the guest beds are covered with handmade quilts, pillows, pillows, and more pillows. Down comforters and flannel sheets are provided in the winter. Fluffy robes are provided in each room and the large baths are furnished with antiques and have double showers and pedestal sinks. Each guest will enjoy a fantastic breakfast featuring Fruit, Pastries, Scottish Oatmeal with ice cream for starters and main dishes that include all your favorites and always something new to tempt your tastebuds.